The world of web design with WordPress websites
Our team specializes in developing affordable WordPress websites for our clients.
WordPress is without a doubt one of the leading content management systems (CMS) in the world. With over 300 million users and more than 100,000 websites using WordPress as their CMS, it has firmly established itself in the world of web design. If you are planning to create an affordable yet professional website for your business, a WordPress website is your best bet. In this article we explain why WordPress is the ideal CMS for your company and how you can get the website you want with us as your reliable WordPress agency.
Why WordPress websites?
For beginners in the world of website development, WordPress is an ideal choice. As one of the most user-friendly CMS, WordPress allows even those with no prior knowledge of website building access to professional web design. With the support of our WordPress web design agency, you can create a functional and beautiful website in no time. Once your site is set up and populated with content, WordPress' easy-to-use dashboard allows for easy updates and customizations.
Different types of WordPress websites
There are a variety of WordPress website types that can be tailored to your business' unique needs and goals:
Default WordPress websites: Ideal for publishing articles or blogs. These one-page websites allow you to publish all of your content on one page and are a cost-effective solution for smaller projects.

Business WordPress websites: Perfect for promoting a product, service or brand. These websites contain more detailed information such as information about the owner, team, contact information, prices, product or service images and customer reviews.

Ecommerce WordPress websites: Created for the online sale of products or services. They have an online shopping cart, various payment options and provide all the necessary shipping information.

Landing page WordPress websites: Created specifically to market a specific product or service. They aim to get potential customers to take a specific action and are often used for lead generation.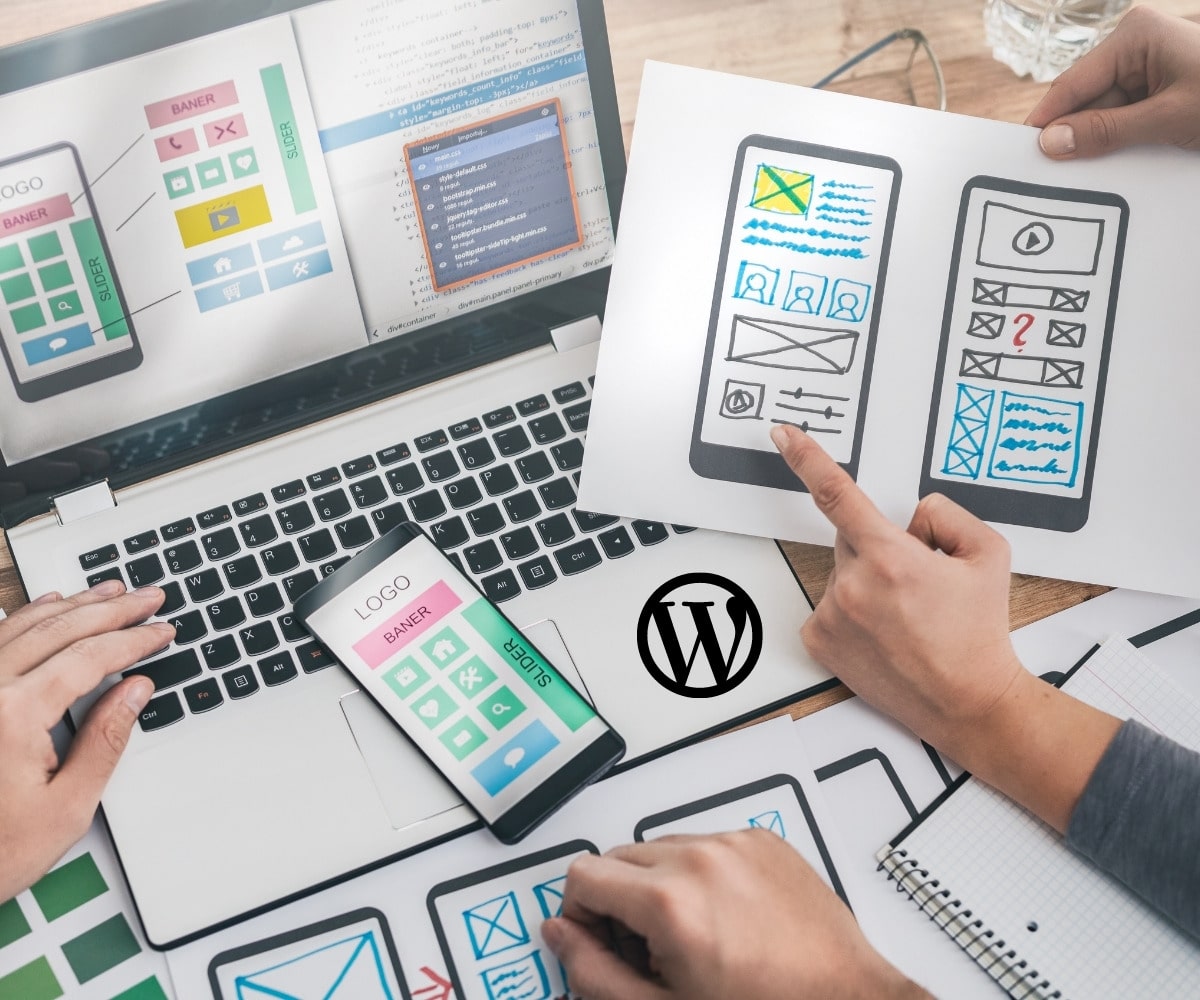 Benefits and challenges of using WordPress
There are a number of advantages to using WordPress, including ease of use, high levels of customization, stability, and security. However, it requires regular maintenance and may occasionally have security issues.
Your choice for affordable WordPress websites
As a small business, you want to make the most of your budget. However, that doesn't mean you have to give up a professional and aesthetically pleasing website. With our help, you can create an affordable WordPress website that will do justice to your business. We offer professional WordPress websites at fair prices without compromising on quality.
Don't compromise the quality of your WordPress websites
The cost of your website shouldn't be your number one priority. It's important to strike a balance: your website shouldn't be too cheap, otherwise it could make a negative impression on your brand and potential customers. You want your website to be professional and aesthetically pleasing. Imagine this: if you were to buy a product online, would you choose a website with an unattractive design or one with a professional look?
Exactly. Quality is an investment. Don't skimp on design. It's better to invest in a quality website than a poor quality one that reflects your business in a bad light.
Our WordPress web designers create affordable and quality websites
If you're a small business and looking for an affordable but professional looking website, you've come to the right place. There are many cheap WordPress websites out there, and we know where to look. We offer professional, attractive WordPress websites at absolutely fair prices through our web design partners.
Our previous website projects are characterized by functionality and attractive web design. Let us advise you and discover the possibilities of creating an affordable website. Ask us without obligation and let us convince you of the affordability of a new website!
Sonja Tajsich
WordPress website